The Breakthrough Plan (6 Week Program) - $299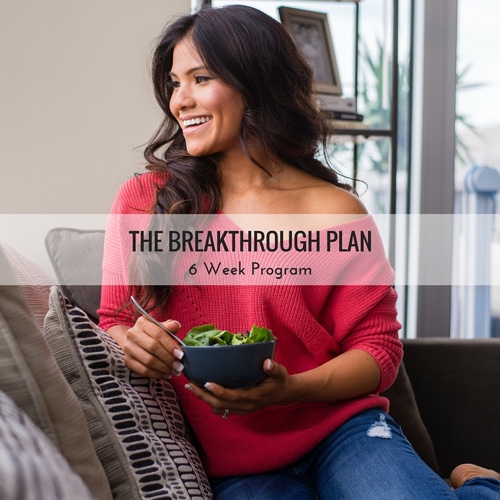 If you have a special event, like a wedding, birthday, or holiday coming up that you want to be in great shape for, then this is for you. These 6 weeks will give you fast, safe effective results getting you to your special day, toned and leaner than ever before.
Includes:
60 minute nutrition consultation.
Individualized nutrition plan specific to you and your goals.
Meal Planning Guide with food groups, food lists and portion sizes giving you full autonomy over your food choices.
Weekly 3 day sample menu with bonus recipes and grocery shopping list.
Weekly check-ins to discuss your progress, challenges, weight/measurements, review food logs and results of current plan.
Unlimited meal plan adjustments over the course of the 6 weeks to prevent plateaus.
Unlimited email access to me for questions, support, and accountability.
You can expect to:
Reset and jump start weight loss.
Develop healthy habits that will last a lifetime.
Build momentum and consistency.
Feel less stressed about what, when and how much to eat.
Have more time to focus on your special event.
Set small goals confidently and successfully.
Be supported and challenged.
Be inspired and empowered.
Tighten, tone up and feel your absolute best!
Optional Training Plan (+$150)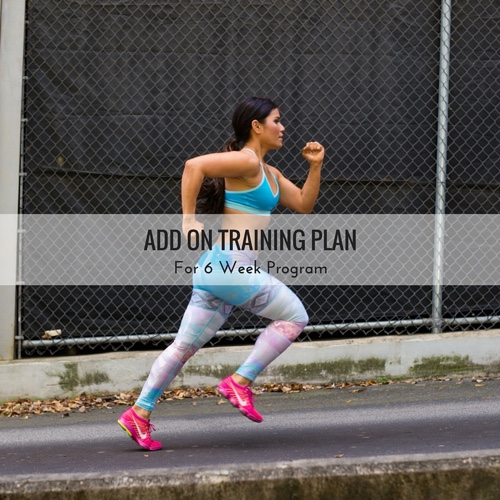 Nutrition coaching clients can (optionally) add on an exercise training plan to accelerate results.
You get a 3 week exercise regimen that goes hand in hand with your nutrition program. And to keep things fresh, we refresh the workouts after each 3 weeks.
How It Works
We will do an initial 60 minute consultation so that I can get to know you and understand your current nutrition habits and relationship to food and exercise. I'll ask you about your personal goals, your likes/dislikes, and the challenges you face each day.
I'll go back and take all the things we discussed, and turn it into a kick-ass nutrition plan just for you! Complete with a detailed breakdown of how much protein, carbs, and fat you should be eating you'll never have to worry if you're eating too much or too little ever again. You'll also receive a Meal Planning Guide with food groups, food lists and portion sizes so you have full autonomy over your food choices. A follow up 30 minute session will be arranged to discuss how best to use your Nutrition Plan and Meal Planning Guide and to answer any questions you may before beginning your new plan.
Each week I'll give you a new 3-day sample menu telling you what to eat, how much to eat, and when to eat it. I'll also include a grocery shopping list telling you what to buy at the supermarket so you stay focused and save time. You'll also receive a weekly bonus healthy recipe to help you mix things up and teach you how to cook a tasty meal that still fits in-line with your nutrition plan.
Check-ins are done via email each week to monitor your progress, revisit or set new goals and to answer any questions you have.
If what you're doing now isn't working, work with me and let me take the guesswork out of it. What have you got to lose?